Bookish Discussion with Mona Simpson and Peter Wohlleben - presented by Southern California News Group

You are invited to a one-hour event featuring conversations with authors, thinkers and performers.
Discover new book releases, meet interesting people and learn about a variety of topics with host Sandra Tsing Loh, writer, actress and radio personality.
Order a signed book from the authors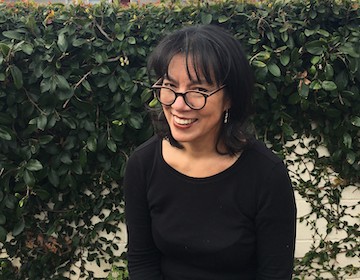 Sandra Tsing Loh is the host of BOOKISH, produced by the Southern California News Group. She is the author of several books including The Madwoman and the Roomba, the follow-up to her The Madwoman in the Volvo: My Year of Raging Hormones, which was selected as one of the New York Times' 100 Most Notable Books. A well-known voice on NPR, she is the producer of the Loh Down on Science and a contributing editor at The Atlantic. Her previous book, Mother on Fire, was inspired by her hit solo show about Los Angeles public education. Her other solo shows include Aliens in America and Bad Sex with Budd Kemp.
Photo credit: Madeline Peng Miller
Register for the Zoom event on Friday, June 16th at 5 pm PT
https://scng.zoom.us/webinar/register/2416831342559/WN_-p54x6qtT1yoNQWPoSLvKA
*Guest are subject to change, signed book plates available while supplies last.*
Friday, June 16, 2023 - 5:00pm
Event address:
Virtual - Zoom
Free registration
Books:

$30.00

ISBN: 9780593319277
Availability: Recently On Our Shelves
Published: Knopf - March 21st, 2023
---
$28.95

ISBN: 9781771647748
Availability: Available to Order from Our Warehouse
Published: Greystone Books - May 2nd, 2023
---