How Audiobooks Grew the Reader in Me
I was 7-years old and I did not want to read. I knew that I was able to but I felt that something was missing. I come from a tradition of voices: pirate growls, southern drawls, prim ladies, and bold animals. My mother was a drama major in college and used her talent to engage and enchant my sister and me every night as she read or made up stories for us. Every word had energy and intention; the sleepy house made me long for naptime and the adventurous cowboy had me jumping all over my room. But I was never able to get the stories to come to life in the same way when reading by myself.
My mom was a volunteer reader at my elementary school library and I would love the days that I got to see her and share how special she was with my class. One of her favorite read aloud books was Bark, George about a mother dog worried about her puppy who makes other animal noises instead of barking. The mother dog does what any mother would do and takes George to the vet. My own mother fed off the energy in the illustrations of the vet and mother dog's faces. The vet put on a short glove, and my mom would make the sound of a small rubber snap. The vet would put on a medium glove and my mom would make the motion to put on a glove and another, louder rubber snap. She would wiggle her "gloved" hand around as if George was sitting right there beside her instead of the 20 students in my class. That is what I loved about my mother reading to me; the connection and personality that shone through and made me lose myself in something else. I did not have that same enthusiasm when reading by myself because I couldn't hear the voices in my head.
Harry Potter saved me.
My mother gave me Harry Potter and the Sorcerer's Stone and paired it with the audiobook read by Jim Dale. I fell in love with voices as characters. The energy and enthusiasm that I missed when I read by myself was there in the gruff voice of Hagrid and loyal voice of Ron. Finally, I could immerse myself into reading. However, I became so enthralled that I could not wait for Jim Dale's friendly voice to turn into the friends that I was discovering in the world of Hogwarts. My hunger for more got me reading on my own and no longer needing the voices of others to transport myself into a book.
Now, through Libro.fm, I have rediscovered my love of being read to through listening to audiobooks. Of course, I started with the Harry Potter books and I got the opportunity to listen to the fifth, sixth, and seventh books for the first time since I never needed to listen to them after we bought the bookstore. It was an emotional experience to have another first when it came to the Harry Potter books after such a long time.
I have slowly expanded my library to include other audiobooks. And I do mean slowly. There are times when I am reminded why I moved on to reading on my own. Having someone read to you takes so much longer than if you read yourself. But I make sure to pair my listening time with crafting or cleaning, allowing me to slow down and pay attention to what I am doing.
In this way I have returned full circle to the beauty that is both listening and reading. I remind myself that before any of us were readers, we were listeners. I hope to listen to your experience with audiobooks too. - Jessica Palacios, Bookstore Manager email: Jessica at onceupona.com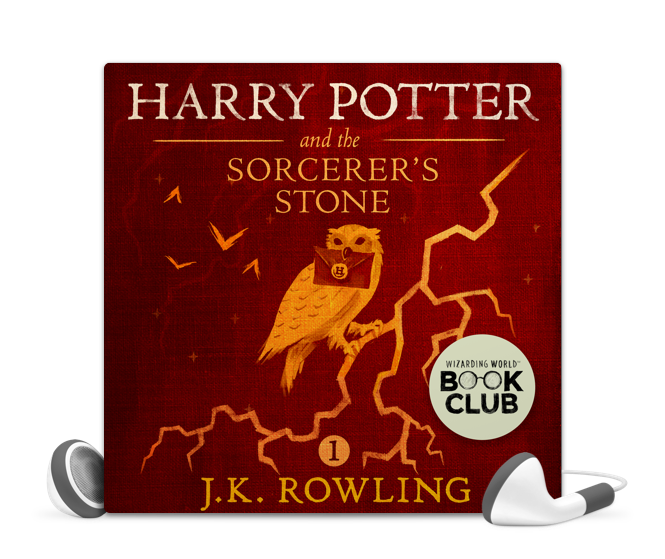 Written by J. K. Rowling, Read by Jim Dale
Everything you can love about Harry Potter and more is found in Jim Dale's reading. I can't stress enough how fantastic he is with all the distinct character voices. I find that this audiobook is a great one for the family to listen to on long road trips.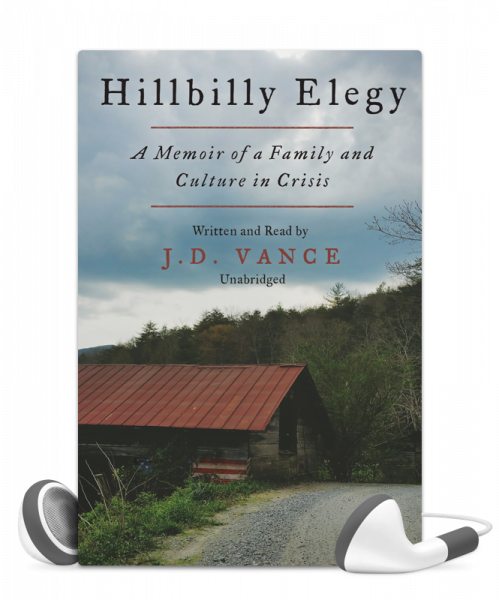 Written by J. D. Vance, Read by J. D. Vance
An eye-opening account of one man's family relationships and class struggles. Asking the question "Who is the white working-class?" does not get an easy answer if one at all. Some of Vance's sitations as a child are hard to imagine and hard to listen to, but in the end provides an insightful look into an area and culture of a country that has come into play in our politics today.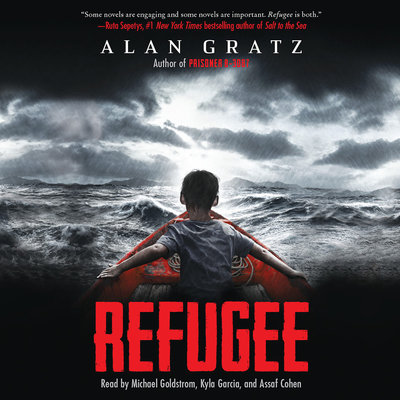 Written by Alan Gratz, Read by Michael Goldstrom, Kyla Garcia, and Assaf Cohen
This book could not be more timely. At times heart-breaking and encouraging, the three narrators weave in the fictional stories of a refugee from Germany, from Cuba, and from Syria that show the echos of hope and hate that haunt the world time and again. For older children 10 and up who have questions about what they see on the news. Be prepared for a discussion.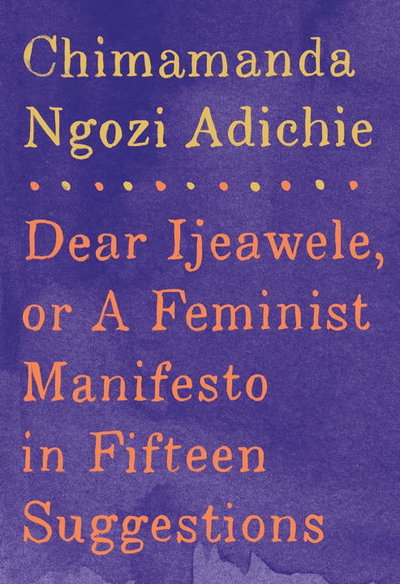 Written by Chimamanda Ngozi Adiche, Read by January LaVoy
A short and thought-provoking listen. When a friend ask for advice on how to raise her daughter a feminist, Ngozi Adiche had some clear guidelines. She takes a deep look at her own culture and the roles gender play in the world we live in today. A great inspiration. Sure to be something I am going to give all my girlfriends.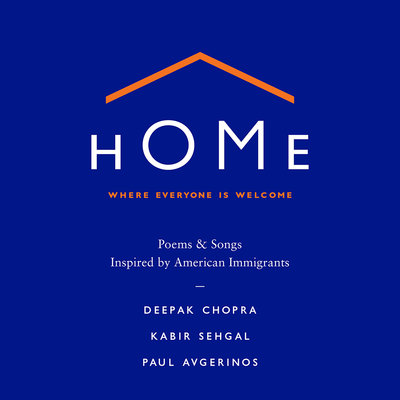 Written by Deepak Chopra, Kabir Sehgal & Paul Avgerinos, Read by Deepak Chopra
A beautiful mix of poetry and song inspired and written by immigrants. This is something I will come back to again and again whenever I need to recenter myself.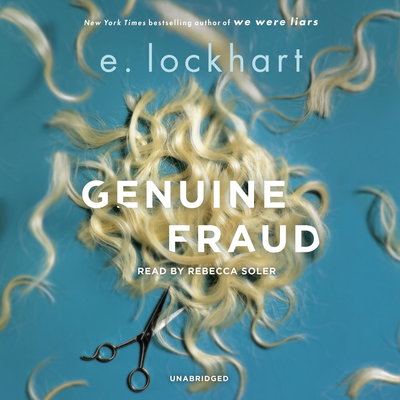 Written by E. Lockhart, Read by Rebecca Soler
Gets you from the very first chapter! I am not a huge fan of thrillers, but this one had me hooked. Rebecca Soler does a wonderful job of narrating all the different voices and tones in the book in a way that had me riveted. The characters are just there in your head so vividly and the need to figure out the timeline is real. Such a twisted tale, sure to bring you hours of entertainment.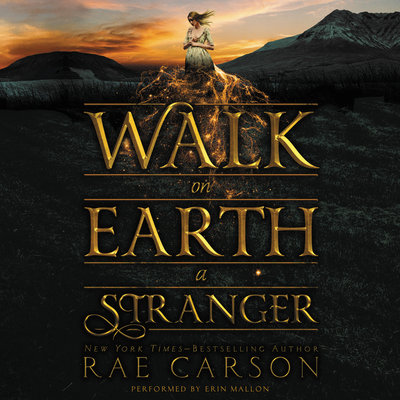 Written by Rae Carson, Read by Erin Mallon
Stunning. A perfect book for historical fiction fans and fantasy fanatics. Leah Westfall is a gold diviner and when news reachers her that gold has been found in California, her world is turned upside down. The journey across the continent is harrowing for anyone, most especially a magical girl traveling on her own. Erin Mallon could not be a more perfect voice for Leah Westfall, so gravelly and sincere. I DEVOURED this whole series (Like a River Glorious and Into the Bright Unknown). I couldn't even wait to use my membership credit, I had to know what happened next!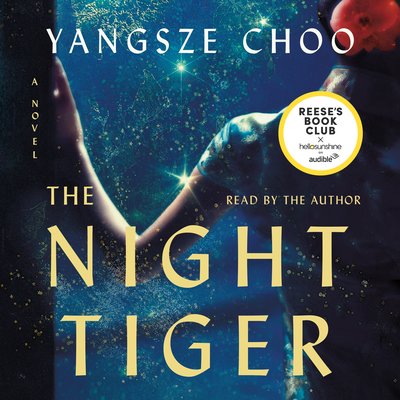 Written and read by Yangzee Choo
A beautiful story told with a beautiful voice. When I first heard Yangsze Choo, I knew I would be swept away into a world were superstitions have a basis in reality where the idea of fate, luck, and destiny can intertwine in magical ways. A wonderful historical novel rich in place and time.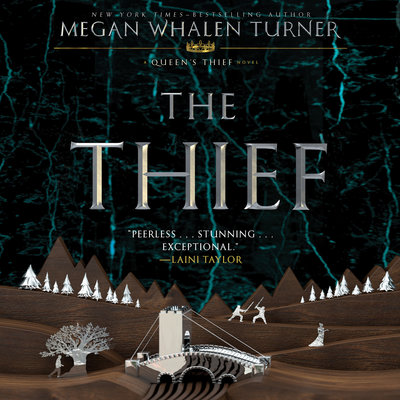 Written by Megan Whalen Turner, Read by Steve West
I remembered reading The Thief as a kid and being blown away by the story. With my Libro.fm membership I decided to experience the story again by listening to it and I will say it is now one of my go to audiobook recommendations. A rich mix of fantasy, intrigue, character, and unforgettable moments all expertly narrated by Steve West. This whole series is perfect for readers who want a more sophisticated fantasy.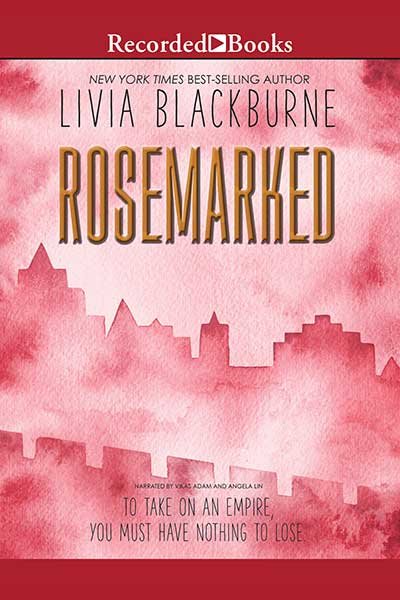 Written by Livia Blackburne, Read by Vikas Adam & Angela Lin
Zivah is a healer forced to use her knowledge to hurt others and Dineas is a fighter who must now make friends with the enemy. Together, the two teens suffering at the hands of an empire are forced to set aside their differences in order to fight the enemy that surrounds them. A deep look at the ways war changes both individuals and culture. Livia is able to show a fantasy world that is sure to capture teen readers who are willing to engage in tough questions. These characters are rich with detail and complexity that will draw in fans of An Ember in the Ashes.